{4 MEMBERS - 70 KM'S - SPENT 9 HOURS - SANTRO CAR -
13TH - SEPTEMBER - 2014
}
INTRODUCTION:
You might be asking me or waiting for my blogger updates Right. Okay let's me say you one thing strongly in life........that being a MBA or B.tech or M.tech or Business, etc, what ever it be ......remember - life is too short and world is big ....as a student you need to enjoy life like reading books, t.v, games, meeting friends in weekends, preparing for exams but most probably there is any another world called tour or tourism right.....According to my knowledge in India, there are a numerous places you should visit....and India is the best place to see historic places among others countries and hidden history which were gifted by our fore fore great parents. Right.
It is said that good things should be shared ....
Here you go,
/
Today i kept all aside as such as my blogger updates, laptop, PC, cooking, newspapers, etc.
Today, early morning oh!!!! not ate guys it's 4:00 am we (four members -only family tour) starting preparing home food, packing things to tour, easily carrying goods like fruits, dry fruits, etc. Of course i am too lazy awaken at 6 am ....slept at late night yesterday reading Reader Digest Magazine September 2014....
so, before going to bed my mother said ....hey swetu, you sleep today soon i am going to give you surprise ....thought i am imaging that i might be getting any Jack pot like Tambola game....cash pocket money.
But no ate all ....morning morning my mother awaken me let's go chilkur balaji temple .....i done puja that if you get mba i will get my daughter make 108 rounds in temple. oh no....i started saying and creating some stupid stories like ....mom, dad you see my blog ...updates,
need to prepare for job interviews, i need to take rest late reading books, etc, i am just trying to escape the tour but really after visiting chikur balaji temple i changed my mind set ...really it's awesome place. I felt bad that i am only doing 108 rounds for mba passouts.
But in suddenly i have met two of classmates with their famliy members .....hahahha what a fun really
నిజంగా
i surprized and enjoyed a lot watching my clasmates faces like
me MBA 108 rounds fullbooked.....chalo chalo chalo round and round and round.....
Feeling like for a few hours became like a school kids playing in
LKG (
full name = Lower Kindergarten) carry pen, 108 rounds paper, praying god for wishes, seeing my classmate papers their rounds list, running, fast walking......
Numbers - competition dude competition no cheating!!!!!!
Hyderabad - Gachibowli
Hyderabad - Gachibowli (many companies)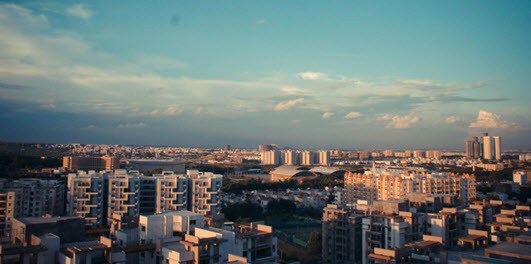 Hyderabad - Gachibowli Outer ring road.
Car speed level minimum 90 - 100,
While traveling please be careful once you missed the root it's difficult to come back.
Hyderabad - Appa junction
Seen out-gate of swaminarayan gurukul
Military horse training center on the way to chilkur temple
Hyderabad - Moinabad
Hyderabad - Chilkur Balaji Temple ( Temple is also called Visa god)
During a visit the devotee goes through the usual rituals of prayer,
including 11 pradakshinas of the inner shrine, and makes a vow.
Once the wish is fulfilled devotees then walk 108 times around the
sanctum sanctorum. The majority of wishes by devotees are visa
related, thus Chilkur Balaji is also referred to as 'Visa' Balaji .
But there are 2000 devotees visitors came to temple (only weekends) and no VIP passes....
Looking like vasudhaiva kutumbakam
Even once upon a time ravi shankar also visited this temple (
Ravi Shankar, his name often preceded by the title Pandit, was an
Indian musician who was one of the best-known exponents of the
sitar in the second half of the 20th century as well as a composer of
Hindustani classical music.)
Shopping places - Business entirely small businesses in this temple.
A woman selling - Big size orange
Chilkur Balaji Temple Books - Each Book cost - 5/-Rs
Lord Balaji Miracles is about the true incidents book
These are the points that were discussed in traveling with my family members ( chit - chat)
while
journey.
1. Recently heard about Raspberry Pi:
1. The Raspberry Pi is a credit-card sized computer that plugs into your
TV and a keyboard. It is a capable little computer which can be used
in electronics projects, and for many of the things that your desktop
PC does, like spreadsheets, word-processing and games. It also plays
high-definition video. We want to see it being used by kids all over
the world to learn how computers work, how to manipulate the
electronic world around them, and how to program.
In 14 July 2014 – The official Raspberry Pi blog announced the
Raspberry Pi B+, "the final evolution of the original Raspberry Pi.
For the same price as the original Raspberry Pi B, but incorporating
numerous small improvements people have been asking for".
2. A selfie is a self-portrait photograph, typically taken with a hand-held digital camera or camera phone. Selfies are often shared on social networking services such as Facebook, Google+, Instagram, Snapchat, Tumblr and Twitter. They are usually flattering and made to appear casual. Most selfies are taken with a camera held
at arm's length or pointed at a mirror, rather than by using a
self-timer.
I hope you have enjoyed reading my journey trip......bye......i need to take rest my legs are paining of course my classmates legs too....it took 5 hours to make 108 rounds in temple (full of crowd in temple).
3. Jibo: The World's First Family Robot. Small stature, big personality: Family robot Jibo hits the market.
He stands only 11 inches tall, but Jibo makes a big impression the moment you meet him. Jibo is the world's first family robot. Jibo can sing and dance. He can greet you and remind you to call your mother. But Jibo's potential extends far beyond engaging in casual conversation and completing daily tasks. robots like Jibo are not intended to replace humans. "It's about human empowerment".
sources:
www.google.com - images/search